Why Do Dogs Get Tear Stains?

Sick of tear stains messing up your pup's style? Your dog's eyes produce tears to flush out irritants. The tears contain porphyrin, a compound that contains iron. If their eyes are regularly irritated or not draining properly, then the tears stain their fur with iron. That's why tear stains are a noticeable reddish-brown color that stands out against your pup's otherwise flawless coat!

Remove Tear Stains Gently and Naturally

Jax & Cali Tear Stain Wipes are safe, natural wipes that gently cleanse porphyrin stains and promote optimal eye health. Wipe your way to pristine, stain-free fur! Made with superior, high-quality ingredients like colloidal silver and boric acid that are non-toxic, non-irritating, and safe to use around the eyes. Fight yeast and hot spots around the eyes and stop tear stains at the source!
Why Jax & Cali Tear Stain Wipes?
HEALTHY PETS
Our blend of non-toxic and non-irritating ingredients formulated with colloidal silver and boric acid targets yeast and moist dermatitis naturally occurring around the eye.
TRUSTED & SAFE
Jax & Cali is dedicated to holistic and natural wellness for your furfamily. We push the boundaries by developing products with nutrition and wellness in mind.
BEST PRACTICE
Use one pre-moistened tear stain wipe per eye, two times daily, until the intended result is accomplished. Rub firmly.

This product is NOT intended to eliminate porphyrin production internally.
MADE IN USA
We are a woman-owned business and our tear stain wipes are proudly made in the USA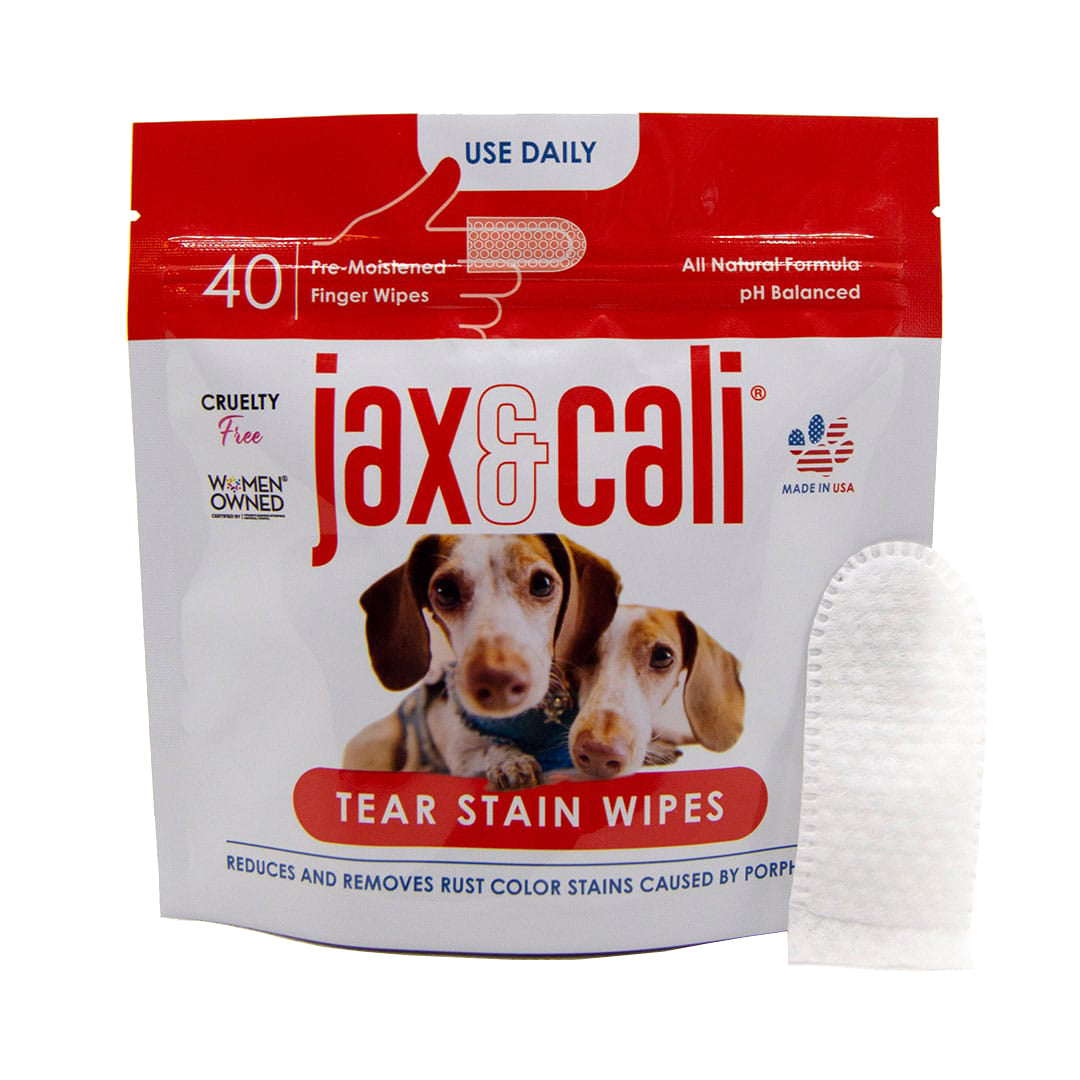 Jax & Cali Tear Stain Wipes for Dogs and Cats
Regular price
Sale price
$19.95 USD
Unit price
per
Sale
Sold out
Share
View full details